Happy almost August. I hope you all are enjoying your summer. Maybe getting away, or enjoying a staycation. Whatever it is, I hope it is awesome!!!
Books can take you to any time, place, or culture. In honor of National Book Lovers Day August 9, pull out a good book and read. (And an audiobook is good too.) From clay tablets to today's eBooks, literature has played a crucial role in preserving cultures, educating the masses, and storytelling. And did you know that thanks to Johannes Gutenberg's 15th-century printing press, anyone, not just royalty, monks, or landed gentry, could read and own books. Though there was no overnight shipping like we have today. So for August 9th, consider joining a book club, read or re-read a novel because National Book Lovers Day rocks!
Find out more here: https://nationaltoday.com/national-book-lovers-day/
Now without further ado: Meet the Characters Series #2.
Meet Andre Dubrovsky (The Weasel)
Andre is dubbed The Weasel by the Mastermind of the plot against the U.S. because he can make Andre do anything he wants, or can he?
Andre is the best of the best in Russia for developing computer programs and computer codes of all kinds. That is why he was chosen for the mission. He is married and has one son. A wife and child that he loves dearly. He will go to anything length to keep them safe. He is creating the threat against the U.S. Is he doing it because he wants to or is it against his will?
Check out these great books from my fellow author friends.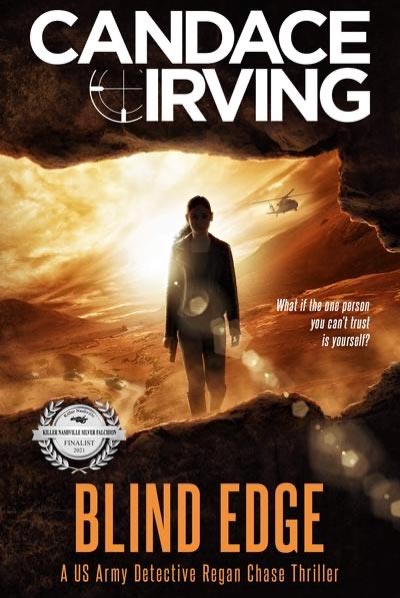 Blind Edge: A US Army Detective Regan Chase Thriller
What if the one person you can't trust…is yourself?
US Army Detective Regan Chase spent years lying for her country—until she was caught.
Her reputation as the military's premier undercover chameleon in tatters, Regan's been shunted to a Stateside post and reassigned to the grunt work of Army CID—investigations. First up, the brutal stabbing of a soldier's wife.
Instead of the domestic homicide she expects, Regan confronts the first in a series of murders and suicides brought on by the violent hallucinations plaguing a twelve-man Special Forces A-Team just back from Afghanistan. A team led by the very soldier responsible for the decimation of her undercover career.
As the murders and suicides mount, Regan clashes with an unforgiving, uncooperative and dangerously secretive John Garrison—and an even more secretive US Army.
The Army knows she and John have history. So why hasn't she been reassigned?
Someone wants Regan on the case. But they also want her off her game. They're depending on it. Why else is she being followed?
What happened in that Afghan cave? Why is the Army willing to risk an entire Special Forces team to keep it secret?
Regan won't stop until she finds out. But by then, it may be too late. Another name may have already been added to that growing list of victims.
Her own…
Purchase your copy here: https://storyoriginapp.com/universalbooklinks/28b233b6-7b74-11ea-ac8e-9b48aac34843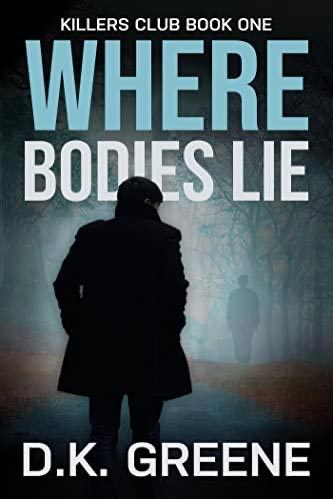 Where Bodies Lie (Killers Club Book 1)
What do you get a serial killer for Christmas?
A higher body count.
Over twenty years ago, Oliver Roberts was arrested for a killing career that spanned decades.
Now, he's ready to spend the holiday season giving up the locations of his victims' bodies. But he'll only tell one person where they are.
His son…
Peter Wilson.
Peter can face his family's horrific legacy and be the hero he's always wanted to be. But can he do it without unleashing the monster lurking deep within himself?
Find out in this noir suspense novel about broken minds, brutal families, and horrific murder…
Purchase your copy here: https://buy.bookfunnel.com/fonzvoc81i
Have you read Countdown America?
You can find it here: https://www.amazon.com/gp/product/B07NTKX5N7/ and here: https://books2read.com/u/mvWl2e
Until next time wishing you all the best.
M.C.